Category: Latest News
Published: Wednesday, 31 October 2007
Written by Administrator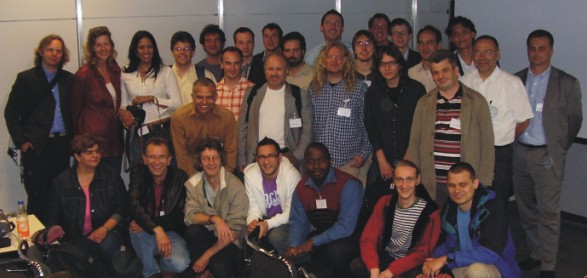 Photo in Berlin

From May 29th through May 31st, 2007, Berlin Germany hosted the First ADempiere World Conference where our general manager participated as a special guest ,  who had the opportunity to meet personally many of the community members with whom he has been developing ADempiere from the beginning.

You can find more information at :
At these conferences, discussions were focused on the trend of ADempiere, what the guidelines for future and policies would be, and so on.

After the conference, members of ADempiere participated in the "Linux Tag" introducing ADempiere as an Open Source solution for management of small and medium enterprises.
Berlin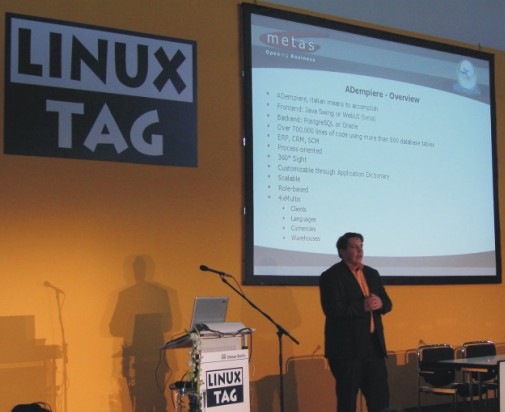 The picture shows Norbert Wessel, member of the ADempiere community responsible for bringing the message to the Linux community.
Hits: 16343