Category: iDempiere
Published: Tuesday, 11 December 2007
Written by Administrator
Control From requisition to payment (Purchases)
iDempiere allows the monitoring from requisition to payment, passing through the creation of the purchase order, reception of the merchandise and the supplier's invoice. This process is called Supply Chain Management in iDempiere, a feature that is integrated in the system.
Requisitions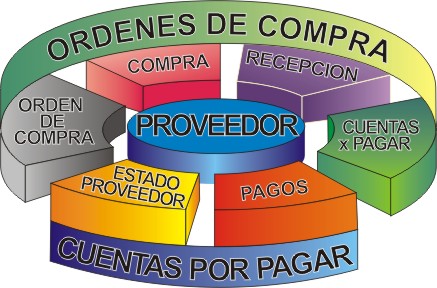 Requisitions can be performed manually or automatically taking all the information from the inventory or the Material Supply Report. The system can automatically assemble several requisitions depending on the supplier of merchandise. 
iDempiere provides as standard a  workflow that allows you to have better control of processes, for example ,it controls  the user role when a purchase is done for an amount higher than allowed
Purchase Order
This process can be automatically generated  taking information from approved requisition ,  Material Supply report or can be manually  created  without bringing data. Once the purchase order  is created , it can be informed to  supplier, via e-mail or by fax.
Material Reception
This process is the verification of incoming products information based on the purchase order or supplier invoice. This document can be generated automatically in order to avoid double fingering and its possibility of error. Since it feeds the information in inventory, this step is a must in the process. 
Purchase Invoice

There are two ways to create a purchase invoice, manually, in which detailed information is obtained from the supplier's invoice, or automatically: from a purchase order or material reception. In this case, data must be verified to see whether it coincides exactly  in order to create a purchase invoice or to make any necessary changes.
Payments
iDempiere takes any payment method, which can be customized depending on the provider. Payments can be made in cash , to 30 days or more, these rules can generate payment discounts by early payment. Payments can also made  through bank transfers , or by the traditional way, printing a check with its corresponding expenditure receipt.

Additional payments can be made with credit cards, for those companies that use business cards.
Banking  Conciliation

To make the bank reconciliation,  it takes information from banking extract , this can be uploaded manually or automatically, depending on  your bank management. You can reconcile payments in transit, enter charges or record direct debits for  executed payment.
Hits: 18497